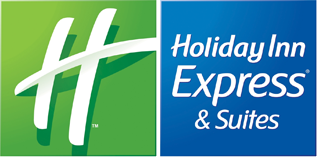 Testimonials
"Clean Hotel, Friendly Staff."
I was greeted with a smile and information about the hotel. My king bed room was spacious and clean. Breakfast was hot and plentiful. Plenty of free parking available. The fitness room was very minimal, but had the treadmill I needed for a running workout. I asked for a quiet room and got one. The hotel is on a hill and I enjoyed watching the sun set behind the hills of Kerrville. I would stay here again if I get the chance to.
---
"An unexpected find in the Hill Country!"
Upon entering the hotel, we were pleased to find a polished lobby and professional, friendy host behind the counter. The room was extremely large and comfortable. The breakfast offered something for everyone. We especially enjoyed the hot eggs and biscuits. The breakfast hostess was efficient, as there were quite a few people, and kept the food coming!
---
"Good beds, a Texas-shaped pool, and yummy cinnamon rolls. Oh my!"
I actually loved this place. The room was big, the beds were good, I liked their shower, and It had a cool Texas shaped swimming pool. I also tried out their famous cinnamon rolls at breakfast, and I just loved them. They are really that good.
---
"Extremely pleased with everything"
We had 3 rooms for members of our family this past weekend at this hotel. The rooms were large, the towels fluffy, the beds good with plenty of pillows and an assortment of softness! Everyone on staff was extremely courteous and seemed anxious to make our stay as pleasant as possible. I couldn't have been more pleased with every aspect of our stay.