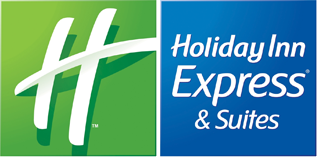 Activities & Attractions
Here in the heart of the Texas Hill Country, there is always something to do or see! Below are some of our favorites. For the latest area information, be sure to visit Kerrville Convention and Visitors Bureau website.
Scott Schreiner Golf Course – Lying nestled between the rolling hills of the Texas hill country, visitors to Kerrville and the local golfers are in for a treat each time they tee it up on this top rated municipal test. Scott Schreiner has been the home course to generations of golfers. From retirees to the local high school golf teams, everyone enjoys playing golf and visiting with the friendly staff.
Museum of Western Art -  Dedicated to the collection, preservation, and promotion of Western Heritage, the Museum of Western Art is a great place to share the adventures of the Cowboys, Native Americans, Settlers, Mountain Men and others who tamed the West. The rotating collection is sure to delight and surprise. (830) 896-2553
Y.O. Ranch – 40,000 acres of Texas Longhorns, cowboys, and exotic animals. A modern-day working ranch. Horseback riding, tours, and meals. A place for appreciating the bounty of nature, of real quiet and solitude, a place where the stars seem painted on a velvet canvas just out of reach. (830) 640-3222
James Avery Craftsman – Campus rests on 20 acres of softly rolling hills. The store has one of the largest selections of designs you are likely to find, so you can see a wide selection of the jewelry made. Stop by the Visitors Center to learn more about the history of the company and actually talk to the craftsmen. (James Avery does not currently have a website that we know of.) (830) 895-6800
Hill Country Arts Foundation – Enjoy a magical summer's night of theatre under the stars at the Smith/Ritch Point Theater. Its river bank setting, excellent productions and comfortable seating insure an evening of fine entertainment. (830) 367-5121
Hill Country Museum – Located in the restored Victorian mansion of pioneer Capt. Charles Schreiner and beautifully furnished with antiques, the museum portrays the affluent life in the Hill Country's early days. (830) 896-8633
Kerr Arts & Cultural Center – Located in the heart of downtown Kerrville, KACC represents more than 600 member artists. Mediums include photography, painting, quilting, ceramics, woodwork, basketry, jewelry and more. While touring the center, you can see the work of members or browse the gift shop and library. Workshops, classes and lectures in various arts are available. Tour groups welcome. Open Tuesday – Saturday, 10am – 4pm, and Sunday from 1-4 pm. (830) 895-2911.
Symphony of the Hills – The symphony is comprised of about 75 players most of which are from the Kerrville area but also include other skilled players from San Antonio, Austin and throughout the region. Each year four performances are held. Performances are typically held at the Kathleen C. Cailloux City Center for the Performing Arts, 916 Main Street. 830.792.7469.